Owner
Already taken by MNA!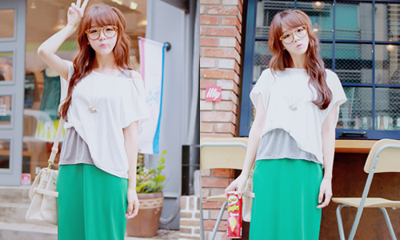 My Friends
❤ The more boys I meet, the more i realize that it's only him i want to be with ⓂⓃⒶ ❤



Credits!

Template by: Dinda Novia
Icon by: Applepine
Tutobies by: ♥ ♥


4 hari lagi -.-
Assalamualaikum to all muslim dan Salam Jumaat :') hehe . Hari nih rajin lak nak update, haaa maklumlahh blog dah cantikkk xD hihiw. Tup tup! tup tup! sekejap jew nak masok tahun baru kan -o-. Cepat betol masa berlalu. Anyways, rase sedih pula nak tgglkan tahun 2012 bcoz many of sweet memories that I can't forget! hukhuk *cedihhh. okay la straight to the point aku nak habak kat kome semua ->

next year aku akan menjejakkan kaki ke Ting.4

. What? Double wow gitu~ haha. Seriously, me not ready :'/
Next year mesti aku dgn geng aku brpisah. Diorang mesti amek aliran yang diorang minat dan yang pling pnting diorang bole bawak . that's important! Ayah aku siap dah habak kat aku awal2 . Jgn ikot kawann, ehh! adek tau laaa ayah :') mweheheee. Btw, dgr cite subject Addmath susa? yker? haaa. nih yang nak makan garpu nih bile dgr >.< xoxo. Hope aku bole bawak subjek yang aku akan amek next year . tu je yang aku hrapkan -o-. Kena focus doe. Even next year takdak exam besar so aku kena focus jugakk :D nnti kalau dah ktinggalan haaa PADAN LAH MUKE AKU :p hihiw
.
ehemm, dgr cite hari nih apek dgn leuniey nikah . woww, congrate. haha :* K la takdaakkk idea nak taip apo lagii. Apo kono eh jang . bai :*